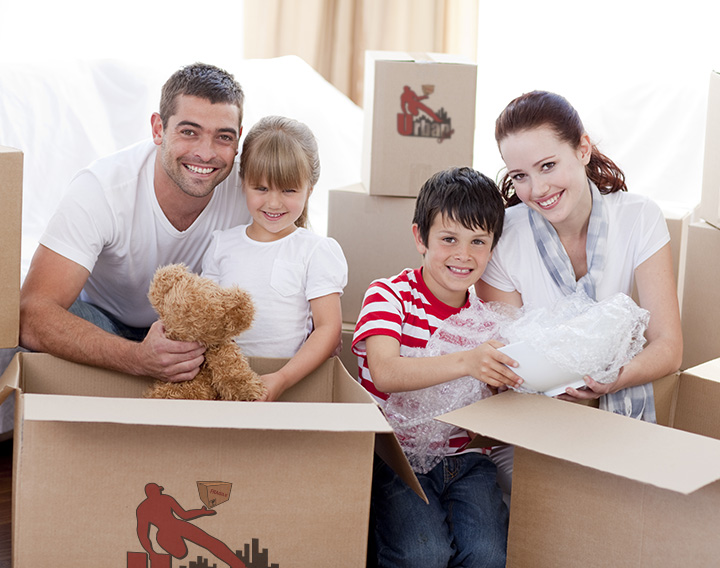 The preparation visit
The visit is much more than a comprehensive appraisal of the property to be moved:
We will provide you with a list of instructions about how to prepare for your move!
By informing you of the steps involved and the particular features of the country of destination, by advising you on the most appropriate shipment method in keeping with your needs, by taking the time to respond to each of your questions, not only will we reduce the stress that goes hand in hand with a move, but we will particularly make sure that you do not come across any nasty surprises when you arrive.
Packing
All your belongings are prepared according to your needs and carefully arranged and packed at your address and any valuables will be placed into crates. All these belongings, whose packaging will bear the signature of the employee that performs the packing operation, will then be placed into crates.
In order to minimise the risk of damage during transport, we opt for materials that are specifically designed for international transport. Different packaging will therefore be used according to the nature of the items to be transported: reinforced double-wall boxes for books and fragile items, closet boxes for clothing, boxes designed for lampshades and mattresses, bubble wrap for furniture, etc.
Finally, the team leader present during the move will issue you with a list of all the belongings transported by us so that you can check that they have safely reached their destination.
Your guarantee
Choose Urban Move to help with your move and benefit from our contract of confidence, which includes the following five commitments:
Advising you
Helping you
Being responsible
Attention to detail
Keeping our promises
We manage your move from A to Z
Packing, dismantling of furniture, transport, reassembly, etc.
Our team consists of specialised removal staff and we use all the appropriate equipment: lorries, hoists, handling equipment. We act with efficiency and discretion so as not to disturb your staff or waste your precious time.